With the release of the fifth-generation Mustang comes a new Saleen variant, the S281 E—as the Mustang gets better, so does the Saleen. That's a good thing for drivers, particularly when the supercharged V8 fires up with a rumble. There's 550 horsepower residing under the low-ish hood (lacking a scoop or a bulge, because the supercharger and intercooler are integrated into a single unit that reduces total engine height), and no one would doubt it by looking at the car—nearly every panel of the S281 E is altered by Saleen to scream "high performance!" That's a claim backed up by the S281 E's high-speed capabilities—the sprint to 100 mph takes just 10 seconds, and there's no letup in torque delivery. If thrust is the name of your game, then the S281 E delivers.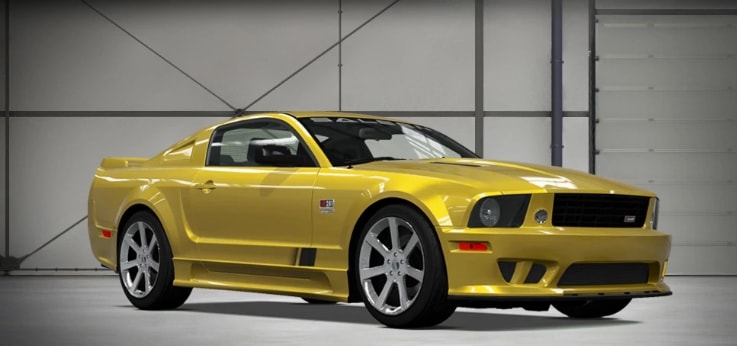 Ad blocker interference detected!
Wikia is a free-to-use site that makes money from advertising. We have a modified experience for viewers using ad blockers

Wikia is not accessible if you've made further modifications. Remove the custom ad blocker rule(s) and the page will load as expected.