Camaro Z28
Chevrolet
38,000 CR
Model year:
1970
Performance Index:
D 322
Drive Type:
RWD
Engine Placement:
Front
Basic Performance
SPEED
HANDLING
ACCELERATION
LAUNCH
BRAKING
Advanced Performance
Power:
360 HP (268 kW)
Torque:
380 lb ft (515 N·m)
Weight:
3550 lbs (1610 Kg)
Front:
57%
Displ:
5.7 L
Power/weight:
223 HP per ton


166 kW per ton

With a powerful and relatively lightweight (compared to the 396 big block motors) small block powerplant--the ubiquitous 350 cubic inch engine--the 1970 Camaro Z28 debuted both a winning new body and a great motor. A total package that could be called the best-balanced Camaro yet assembled, the small block produced nearly as much as the 396 (360 horsepower) thanks to a high-flow carburetor and high 11:1 compression. Performance is fantastic, but handling is improved thanks to better weight distribution and better rubber. The early second generation cars are attractive, almost Ferrari-inspired, with a squared-off grille bisected by a chrome bumper, and quad round taillights placed under a large decklid spoiler out back. While the triumph of the new Z28 was clear on the street, for a variety of reasons the new model was less successful in Trans Am racing. However, that hasn't hurt the value or desirability of these special first-year Camaros.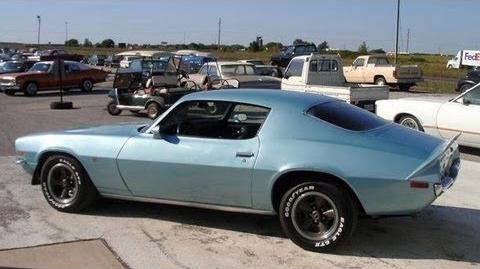 Ad blocker interference detected!
Wikia is a free-to-use site that makes money from advertising. We have a modified experience for viewers using ad blockers

Wikia is not accessible if you've made further modifications. Remove the custom ad blocker rule(s) and the page will load as expected.